Done in the Light of the Son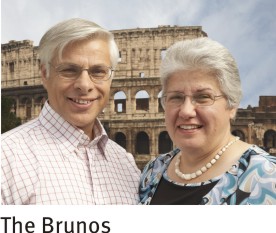 The church congregation was growing and we needed more space for our expanding ministry. I don't need to tell you that we made this a matter of much prayer because commercial properties in Rome were very, very expensive. The cost of renting the size of the building we needed was three or four times what we could afford to pay. Buying was absolutely out of the question. The cost was prohibitive.
Our Italian elder told the congregation that our church was eligible to rent one of the vacant facilities owned by the city of Rome because our church was engaged in helping people in need. After much prayer we gathered all the documents needed to submit an application and headed for the municipal office. We were ushered into the office of the person in charge and he took ten minutes to read through the entire application and supporting documents while we sat in silence.
He then looked me in the eye and said: "Mr. Bruno, I see your church would like to rent one of the city's empty facilities for your work. Do you know a politician?"
"No, I only know the Lord," I replied.
His response: "Then you will never get a facility in Rome."
He then, in a quiet confidential manner, explained how people normally secured the use of these facilities. He told us to break into the location we wanted at night and then start holding services and providing help to the community. "In ten to fifteen years," he said, "the police will come and give you a fine, which you will pay and then the location will be yours." I told the city official that our trust was in the Lord and that we could only operate in a way that would bring Him glory. I added: "The Lord will provide a location for us in His good time and in the light of the sun." Less than two years later God gave us a building that was far beyond our wildest dreams, within our budget, and in accordance with all the laws of the land.
—Mario Bruno, and his wife, Rose, serve as church planters with Fellowship International in Rome where they have ministered since 1985.