Back to the Future Looks into the Future
Fellowship International missionaries are exercising faith to believe that God is going to supply the money for their part of Project 2013: Back to the Future. But one step of faith inevitably leads to another. THRIVE asked them to respond to this question:
What do you anticipate will be the next step of faith to be taken in your ministry that will be built upon seeing God honour your faith in His provision through Project 2013: Back to the Future?
Building the Church in Japan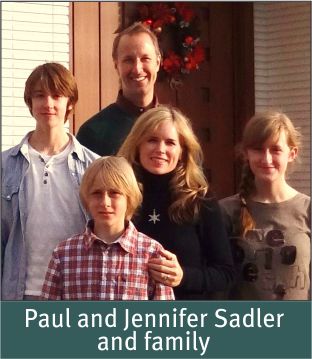 Church planting is about bringing the Gospel to cities, towns and neighbourhoods where Jesus is not known. As we trust God to provide for the needs of our building in Tsukuba, we have our eyes set on another church plant in Sakuragawa, forty minutes north of us. There is a key couple there we to equip to reach the town. Similarly, as God provide critical funds for the facilities needed to do effective ministry in Minami Sanriku and Yamamoto, these church plants are trusting God for converts and local leaders to provide long-term stability and expanded Gospel influence to these towns still reeling from the tsunami.
—Paul and Jennifer Sadler are engaged in church planting ministry in the city of Tsukuba, Japan. Funding from Project 2013: Back to the Future, will help finish off their new building in Tsukuba and fund new church-planting projects in areas affected by the tsunami and earthquake.
Food for Tomorrow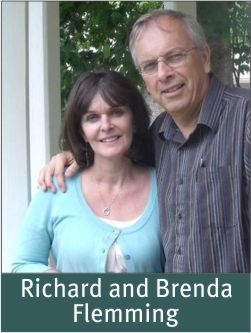 Young children, invited to a special Christmas event, covertly fill plastic bags with the hot meal that was supposed to be theirs. Here in the Congo even the young do what they can to help feed the family. After three years in this setting we continue to be surprised by the sad realities flowing from the deep-seated poverty of this place. By providing employment and a means of earning money, Project 2013, Back to the Future will help alleviate some of this suffering for a number of believers living in a region not too far from our home. Working closely with CBCO's department of Development, we are looking toward purchasing the land required for the cattle we plan to raise that will help Congolese become more self-sufficient. Buying the land is our way of planting the flag, which says that, by faith, we are moving forward with our long-term goals. Your response to this project has enabled us to beyond the present and is a real encouragement to our team here. Thank you!

—Richard and Brenda Flemming serve in the Democratic Republic of Congo. They work alongside the CBCO, the Baptist Denomination within D. R. Congo.
Mission Field to Missionary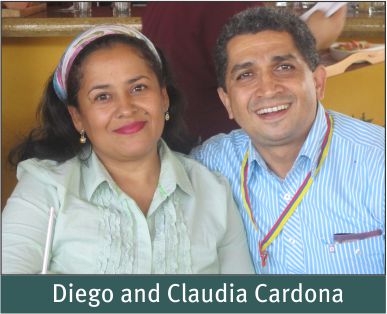 Our greatest effort today on Fellowship International's mission field in Colombia is directly related to empowering the national church to become missional, and in the area of church planting. As a result of the support that we will receive through Back to the Future we hope to have each of our churches in Colombia adopt a mission field in Colombia. This year the pastors of the El Rédil congregations are exploring the possibilities of missionary work among the indigenous peoples in areas where violence has devastated small populations, as well as in other cities. Another result we hope to see, and that will challenge our faith in God's mercy, has to do with three of our congregations, planted in the last ten years, that are looking toward planting daughter churches using their own resources and leadership.
We trust in God, who began the work in Colombia 50 years ago, to now see the churches that have been planted doing ministry beyond their own borders.
—Diego Cardona and his wife, Claudia, are associate missionaries with Fellowship International in Colombia.
Simple Faith, Extraordinary Results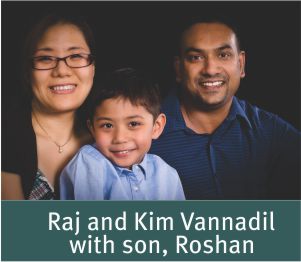 I had a simple faith (well, I had no option) when I was forced to leave home (as a result of choosing to follow the Lord rather than the precepts believed by my Hindu family) for the mission field with only $2 in my pocket in 1986. But God has been providing all my needs beyond my imagination. I was able to be on the field and get training because someone had given sacrificially to develop young people for leadership. They had sown. Now you can see the harvest, and it happened in God's time.
Anything we do, even sacrificial giving for the project, means absolutely nothing if we lack faith. I believe strongly if God wants us to go and develop future leaders through LeadersFor for the kingdom of God in India, He will also provide our needs. We cannot do it alone unless there are people who are willing to stand with us and give sacrificially for the expansion of God's kingdom in India through leadership development.
God's promise is true and we have to believe in His promises. The Bible says that "without faith it is impossible to please God" (Hebrews 11:6). I have to believe that God will provide our needs to do His ministry in India and He shall provide our ministry needs through Project 2013: Back to the Future.
—Raj Vannadil, along with his wife Kim and their son, Roshan, will be heading to India where they will be involved in leadership development.