Adam Rumball Named Blue Jays Chaplain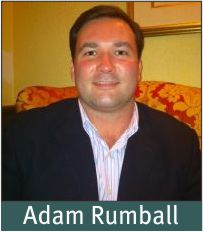 Baseball Chapel has named Adam Rumball chaplain of the Toronto Blue Jays. Rumball is pastor of Community Outreach and Institutional Chaplaincy at Westminster Chapel at High Park, Toronto, a Fellowship church.
Adam writes, "I look forward with humble confidence to this service opportunity! The team has thirteen home Sundays in which they need a chapel service. I'll be at the park a few hours before game time to set up chapel, see ballpark staff, front office people, players and coaches, and do chapel (one for the visiting team, one for the home team and then dropping by to see the umpires). The Jays have a lot of new faces so I'll be building it from the ground up. As well, I'll strongly encourage a mid-week Bible study…and one-on-one meetings with the guys."
Adam appreciates our prayers, not only for this new role, but also as he continues his ministry at Westminster Chapel.