In Colombia it's Spelled 'Gracia'
I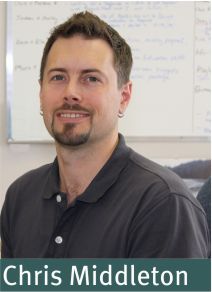 'm sitting in the main meeting area of the Redil del Envigado church in the midst of a farewell party that several of the El Redil churches have thrown for our team on our last day in Colombia. I'm blown away by what we have been part of together. Over the last six weeks, in different contexts, the 2012/2013 Global Adventures team has partnered with believers in Colombia to serve God and to see His name glorified.  We have worked side by side in reaching out to children, youth and young adults through retreats, ESL and kids programs.  We have learned about being open and vulnerable, about our identity in Christ, about culture, about serving and about who God really is and what it means to be a witness for him – together.  

"I loved talking to and living with the people there.  I got to grow spiritually alongside fellow believers (Colombians) and contribute to their spiritual walk."   Cameron

"To be able to see God in another culture and country was a great encouragement; to really get a sense that God is everywhere, that He loves us all so deeply."  Alicia

"… it was awesome to see how God's work in my life affected others."  Katelynn

Our time in Colombia was the second to last stage of a process that started in September 2012, in my Field Preparation 1 class at Heritage College and Seminary. This was the beginning of the journey for the 2013 Global Adventures team.

The Global Adventures Certificate is a unique program that gives students the opportunity to grow in their understanding of God, His Word and missions in a team environment with the goal of preparing to serve in a cross-cultural context as a team for six weeks at the end of the school year. It has been a tremendous growing experience for me and I have enjoyed investing in the lives of students as God forms and shapes them to glorify Him. 

I'm looking forward to this coming year as I will once again facilitate the Global Adventures Certificate at Heritage College and Seminary and all that God will do as we prepare to serve together in Poland.   
—Chris Middleton is Fellowship International's STM Connexion Coordinator.

For more information on STM Connexion contact Chris Middleton.
For more information on Global Adventures check out Heritage's website.