Water Makes a Way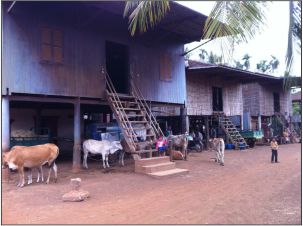 The town of Boctor in Cambodia is a typical village with dirt roads, houses on stilts, cows and other livestock roaming the streets, villagers tending their gardens and hundreds of children running and playing.
A couple of years ago a church was planted in Boctor by our Fellowship International missionaries, Oeut and Nhep Pech. Nhep is a dentist and Oeut is a discipler. They had visited this Buddhist village several times with their mobile dental clinic. Both involved themselves in planting the seed of the Gospel and a church of 35 to 40 people now meet in the home of one of the believers. A Cambodian pastor shepherds this growing flock.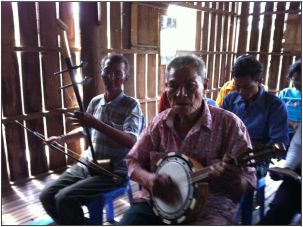 During my visit to Cambodia last year, I enjoyed the unique praise music of these godly believers. I also noticed a brand-new shiny well adjacent to this house church. When I asked where the well came from, Nhep told me they had discovered that this village had been suffering from water-borne illnesses for decades. In response to the obvious need, the Pechs sought out funding from FAIR, The Fellowship's humanitarian relief ministry. With assistance from their home church, Rosemont Baptist in Montréal, the well was drilled beside their new church plant. The villagers get their daily water exclusively from this well and since its installation, no severe water-borne illnesses have been reported.
This act of humanitarian kindness has opened the hearts of these villagers—nominal Buddhist believers—to want to hear about Jesus. Rather than look with suspicion at this new Christian church, these villagers are becoming more spiritually curious.
Our FAIR relief projects and aid programs are largely administered by our own Fellowship International missionaries and partners.
The proclamation of the Gospel and planting of churches can be wonderfully supported by FAIR projects wherever our missions personnel minister. Why not consider supporting a FAIR project? Go online to www.fellowship.ca/FAIR and discover other projects in our FAIR Catalogue.