Experiencing Unforgettable Kingdom Impact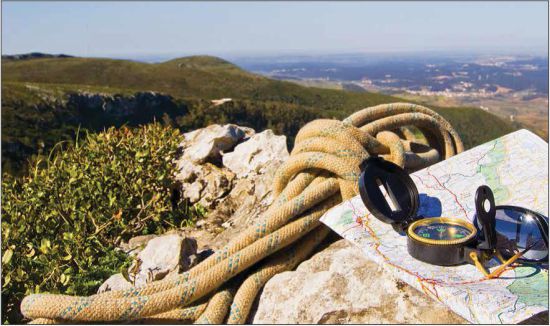 Vision is mandatory! In Don Cousin's book, LeaderShift, he states: "virtually all [church] vision statements say they want to reach lost people for Christ. But only 10% of those same churches have a viable strategy to fulfill vision."
Vision is mandatory, but it is not enough. Former President of the United States, John Fitzgerald Kennedy, stated on May 25, 1961, "I believe that this nation should commit itself to achieving the goal, before the decade is out, of landing a man on the moon and returning him safely to the earth." Wow, what a clear picture of a preferred future that appealed to all people, what a vision that clarified the direction in which a nation needed to move over a decade. I was nine years old when my dad and I watched Neil Armstrong step on the moon in July 1969. However, a lot happened between stating the vision in 1961 and its fulfillment in 1969.
In the Fall 2014 edition of Thrive, our theme was FOCUS: Moving forward with the end in mind. In that issue I wrote about mission and vision as we introduced our new Fellowship Direction Document. Alongside our Affirmation of Faith, this document acts as our Statement of Mission to help identify who we are and what we do as a Movement. It says that, "We serve together to ensure every church has unforgettable Kingdom impact." Yet, just like a church with a vision statement but no plan to implement it, we have to ask how we, as a Fellowship of churches, intend to experience "unforgettable Kingdom impact"? One word covers it: PARTNERSHIP.
Each of our five regions is currently going through transitions. In every case they are defining their preferred picture of "partnership" and what defines that for the churches in the region, whether it's "Partnership 2016" in our Pacific region, "Family Matters" in our Prairies region, "Stronger Together" in our Feb Central region, "2020 Vision Plan" in our AÉBÉQ region or "ReThink" in our Atlantic region. We are stating how important partnership is to us, and to the Movement.
In the Direction Document of each Fellowship National ministry, you will notice that the single theme of PARTNERSHIP is the means of fulfilling "unforgettable Kingdom impact".
▪ Fellowship International's Vision Statement: "Fellowship International partners with our sending churches to catalyze healthy cross-cultural church multiplication through disciple-making, leadership development and holistic ministry."
▪ FAIR's Vision Statement: "Partnering to alleviate suffering and facilitate social development: FAIR seeks to be the key channel through which Fellowship churches provide humanitarian aid in Christ's name."
▪ New Fellowship francophone ministry model: "From missionary support to strategic partnerships between English-speaking churches and francophone church plants."
▪ Fellowship Chaplaincy's Vision Statement: "Fellowship Chaplaincy will be a dynamic extension of the local church resulting in transformed lives … in partnership with our churches …"
In the following pages read stories of how partnership has ensured "unforgettable Kingdom impact." Partnership makes us stronger, more effective, more influential, and more impactful. We are a Movement of local churches on mission that will get the job done if we learn and practice the Biblical principles of interdependence and partnership. Yes, vision is essential, but with no partnership the vision rarely unfolds or gets fully unpacked. We can rejoice that God has called us to accomplish His everyday mission TOGETHER.