Only One Name
Acts 4:12 "Salvation is found in no one else, for there is no other name under heaven given to mankind by which we must be saved."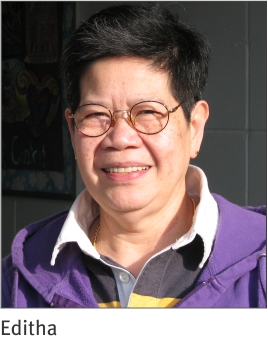 Weekly volunteers from El Redentor and Faith Baptist Church distribute food to nearly two hundred families on behalf of Vancouver Food Bank. While most volunteers focus on handing out food items, a team from Faith Baptist concentrates on building community. We greet clients and get to know their names. We pray with them if requested, help them carry their groceries, and invite them to become part of the Faith community. That is how we met Editha from the Philippines.  She became a regular at our Friday morning Leadership Training, which happens after the Food Bank. Soon she began attending services, meals, and Saturday Bible studies. She has a servant's heart so willingly helped with food preparation and cleanup. We helped her apply for employment insurance benefits and assisted with online applications and resume preparation.  
The Filipino church members befriended her and slowly began to draw her into their sub-community. We discovered that Editha had a mixed Catholic / Protestant background and had been very involved in a movement called Iglesia ni Cristo which denies the deity of Jesus Christ.  After a period of teaching and fellowship Editha was presented with the Gospel. She acknowledged that there is no other name under heaven except Jesus for her salvation and began to grow in her faith.  Then followed the challenging step of baptism. She is now a candidate for membership.  We praise God for Editha, who enriches our community with her sense of humour, servant's heart and genuine faith.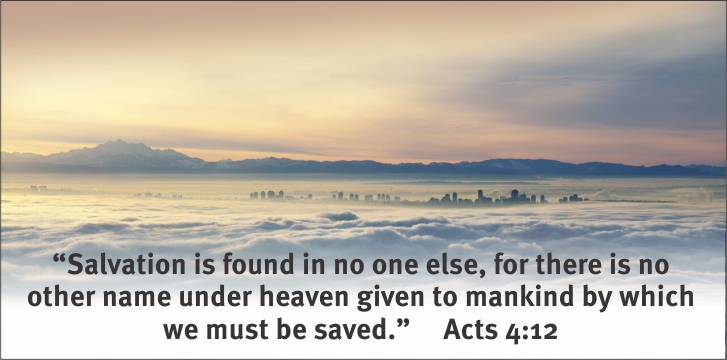 Recently, a friend and I spent a morning together. We went to a grocery store and greeted M, the owner, then spoke to one of his employees, J, who has a Catholic background though he comes from a predominantly Muslim country. We invited him to an upcoming meal. Then we met with three recently arrived Iraqis whom I recognized from Food Bank, and helped them practice English conversation. After greeting a Muslim man in a long robe and beginning a stimulating discussion, we listened to his objections about the deity of Christ and the veracity of the Bible. The visit ended with an agreement to pray for a month asking God to reveal Himself. After lunch and more discussions we concluded our day with prayer. We were burdened for our friends and realized again that everything we do, say, and hope for is all about Jesus. Romans 1:16 "For I am not ashamed of the gospel of Christ, for it is the power of God to salvation for everyone who believes, for the Jew first and also for the Greek."
—Mark Buhler works with the Pacific Region of The Fellowship and Faith Baptist Church in outreach to the multi-cultural community in the Greater Vancouver area. Mark also trains churches in how to more effectively reach out cross-culturally to their own communities. Mark and his wife, Catherine, formerly served with Fellowship International at Rift Valley Academy in Kenya, Africa.