Dignity
What a privilege it has been to have worked as missionaries in church planting and evangelism in Bulgaria for ten years, ministering to the physical needs of the people as a stepping stone to sharing the Gospel with them during this time. At the beginning of our mission in 2006, we visited ten different cities and villages in the northwestern region of Bulgaria and distributed food, medication, clothing, seeds for planting garden vegetables, wood or coal, devotionals, and Christian books and Bibles to the needy, sick, and orphaned. It was such a joy to see some of these people attending Bible studies and church, and
becoming believers!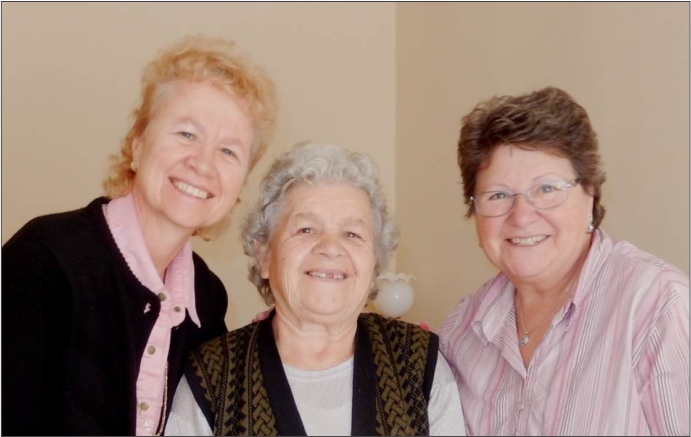 When we moved to Plovdiv in 2010, we continued giving most of these same things to the sick and needy people who lived near us. We also ministered to those who worked at the market by our home and in the city center, as well as to those in Pazardjik. In Pazardjik, we sang Christian songs and shared the Gospel at
the Christmas and Easter celebrations of groups of high school students, pensioners, invalids and orphans and gave thousands of tracts, invitations to the church, seeds and food vouchers to the people. Praise God that several Bible study groups were started amongst these groups and many people from these groups are now attending church and coming to know the Lord!
We're extremely touched that our Heavenly Father gave us the privilege of seeing His transforming power in the souls of these precious Bulgarians and we thank Him for the great things He has accomplished in their lives! God is so good to have permitted us to see the fruit of these efforts of humanitarian work and evangelism!
Our hearts overflow with gratitude towards each one of you who has invested in our mission through the years by praying and participating in the FAIR project or sending designated gifts for our humanitarian work! These sacrificial offerings for the advancement of God's Kingdom have permitted countless Bulgarians to hear the Gospel message and will have repercussions for eternity!
—Suzanne Frey and Gisèle Laplante have served as missionaries in Bulgaria with Fellowship International for ten years, showing God's love to those in need through compassion ministry. They officially retired from active missionary service as of December 31, 2016. A big THANK YOU to both Susie and Gisèle for their years of service with the Fellowship!
Save