Third-Culture Kids
The term "third-culture" represents a new culture that is made by combining two existing cultures; it's often used to describe the culture of missionary kids. In these third-cultures, there are elements of both the parents' culture and the host culture that combine to form a new third-culture. The important thing to remember is that a third-culture is unique: it's neither one nor the other of the contributing cultures. This can have huge advantages, but can also present some distinctive challenges.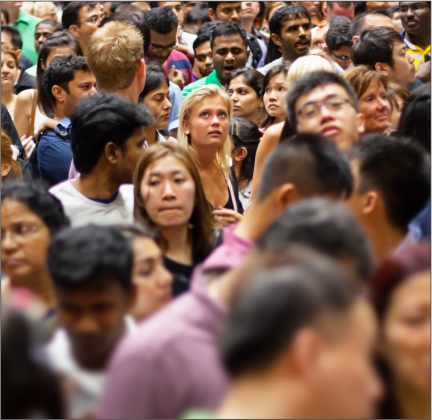 Often, children raised in third-cultures go through phases in which they feel that they just don't fit  anywhere. In their hearts, they may identify more with their host culture, but their appearance and first language don't fit into that culture. For many, the questions "who am I?" and "where do I belong?" create an ache long before they provide roots or wings. Most adolescents transition from finding their identity within their home to trying to find it with their friends or peers. Third-culture kids face more challenge in this area because they "don't quite fit anywhere" — or at least that's how they feel. The result can be a marked increase in social anxiety, which can lead to malaise or depression. In spite of this, many third-culture kids eventually discover enormous social advantages due to their unique cross-cultural  experiences.
Many kids that grow up in third-cultures possess two advantages, the first of which being they are often educated with other third-culture kids, with whom they find understanding and acceptance. Unfortunately one of the costs is separation from their families, as these schools frequently require boarding. While not for every child, it can be an enormous benefit for some, giving them room for growing independence. The second advantage is their participation in various re-entry programs upon their return to their parents' home country. We have recently banded together with other agencies to offer an excellent re-entry program called "ReBoot". Volunteers and professionals work together to help third-culture kids understand both themselves and others in a context of spiritual support and discipleship.There are some behaviours that mark third-culture kids in social settings, the first of which being that they go deep — really deep, really fast. Most monoculture youth find this overwhelming and, predictably, withdraw, leaving some third-culture kids feeling rejected. In addition, third-culture kids can sometimes view monoculture kids as shallow and immature by comparison. Most missionary kids have had to navigate complex social structures and circumstances compared to monoculture kids — things like city/national transportation, social injustice, abject poverty, flying around the world, complex governments, language, culture and various armed personnel. One outcome growing from their life experience is that third-culture kids just can't be like monoculture kids and being different often translates to a feeling of not fitting in anywhere… except with other third-culture kids.
In order to help their third-culture kids thrive, missionary parents need to band together with other missionaries and support people to provide what they can't and shouldn't provide all by themselves — a meaningful support community, similar to a miniature church. They need a team of people, supporting each other in community so that each member of the family thrives. We love our missionary families, and do all that we can to provide the support that they need through our staff, missionaries, and other support programs. We want them to not just survive, but to thrive!
— Dave Marttunen is the Fellowship International Director.
---
"Ciao! In Italian this means both hello and goodbye. It also encapsulates the easiest and hardest thing I  have learned to say. As a third-culture kid, I learned to expect change. I changed countries, languages, houses, schools, churches, and every time I got to meet new people. It became easy for me to say ciao (hello) to many new wonderful people. However, it was so difficult to also have to say ciao (goodbye) to many, many good friends. I have learned to value friendship and family above anything else. Ciao!" — Gioia Stover (nee Bruno)
---
"My greatest struggle was learning to speak a second language and integrate into a new culture, through which I developed a sensitivity for people of other nationalities and cultures. Being back in Canada, I find myself sympathetic towards the foreigner; it is easy to connect and communicate with them. The greatest reward I experienced was witnessing faith in action, answered prayers, and God's protective hand and caring interactions with His people. It was the beginning of a deep faith and trust in God which has helped me navigate through life." — Holly Robinson (nee Brubacher)
---
"Although my parents were the ones who were called to serve in Pakistan, being an MK meant that the call extended to me as well. Being an MK was never a choice I made, but it has shaped every aspect of who I am. From growing up in simplicity to learning the independence of boarding school life, growing up as an MK in Pakistan has prepared me for many of the challenges I face in life today." — Stephen Wiley