Hope for Tomorrow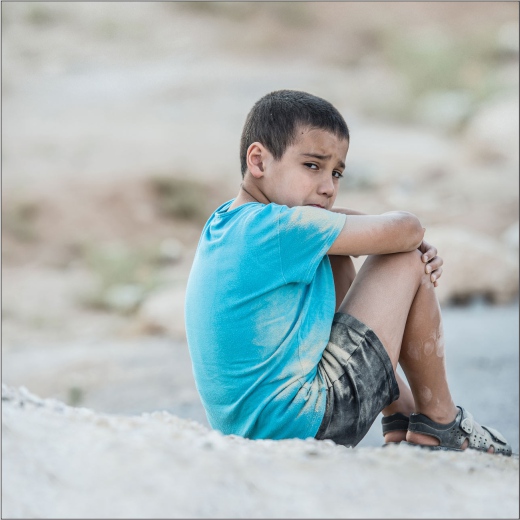 Instability. Hopelessness. Fear. These are things that refugees are forced to grapple with on a daily basis. Dealing with these issues as an adult is difficult, but dealing with them as a child can have a profound impact on their outlook for the future. The fact remains that countless refugee children confront fear, trauma, loss, and hopelessness each day. In the midst of this uncertainty, where can they turn for support?
The Clementia Learning Center in Kesserwen, Lebanon, has been providing a safe, stable learning environment to refugee and other underprivileged children in Lebanon since 2014. Many kids are unable to attend regular schools because of limited capacity and financial support, age restrictions, or discrimination — making facilities such as Clementia vitally important. The promise of education provides much-needed hope, especially for refugee children who have already experienced such devastating loss and hardship. In the words of one ten-year-old refugee from Aleppo:
"If it weren't for Clementia I would have been working now. I never went to school in Syria because of war so the public school here [in Lebanon] did not accept me. I am so happy that I am learning how to read and write."
In addition to providing a nurturing learning environment, Clementia is a place of healing for hurting children who have often seen the realities of war up close. Students are lovingly supported by staff and teachers and are introduced to the healing power of Christ.
This past school year, 60 students were enrolled in full-time studies at Clementia, yet 20 students were turned away due to a lack of space and funding. The centre's leadership have a desire to see a total of 120 students enrolled in the program. This increase will require modifications to their existing building in the form of five new classrooms. This expansion will not only improve the centre's ability to house the growing student body but also upgrade the existing facilities to reflect a more child-friendly learning environment.
The Goal: $120,000
Hope for Tomorrow aims to raise $120,000 to bless the Clementia Learning Centre and the children they work with. Funds raised will support the school facilities expansion project, with an additional portion of the funds being used to bless the children directly with school supplies. Many of the children who attend Clementia are unable to afford items such as backpacks, pencils, pens, rulers, calculators and erasers on their own. Children forced to flee their home countries would have had little to no opportunity to bring personal items, let alone supplies for school.
"You have been a refuge for the poor, a refuge for the needy in their distress, a shelter from the storm and a shade from the heat." Isaiah 25:4 (NIV)
No child should be denied an education. With your help, we can provide refugee children in Kesserwen with an education and the opportunity to know Jesus Christ — the ultimate Healer of hearts and binder of wounds. Together we can provide children with healing today, and hope for tomorrow.
—Norman Nielsen is Associate Director of FAIR (Fellowship Aid and International Relief).
Save
Save