Establishing New Roots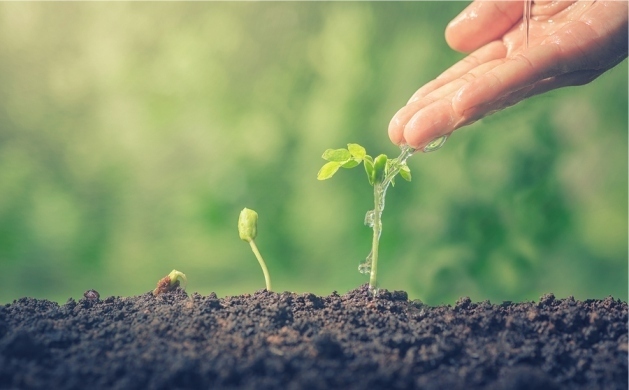 Canada has become home to people from a wide variety of cultures, providing a safe place for them to establish new roots, build their families, and contribute to their new community. Statistics Canada projects that by the year 2031, visible minorities living in Toronto will account for 63 percent of the population. Oakville and Mississauga are two cities that are a part of the Greater Toronto Area and each has particularly high concentrations of new immigrants. With God's leading, City Center Baptist Church (Mississauga) and Faith Baptist Church (Oakville) are seeking to plant Arabic-speaking churches in their neighbourhoods in order to spread the Gospel to new immigrants and Arabic-speaking Canadians.
Faith Baptist Church, Oakville, ON
With a total population of 193,832, Oakville is a bustling community that has an Arabic-speaking population of 4,635 (2.4% of population). Faith Baptist Church, under the direction of Pastor Les Somers, is seeking to reach this population — which is predominantly Muslim — through a new church plant. The majority of those who attend Faith Baptist are non-Canadian in ethnicity, a trend which has inspired the church to reach out to the growing population of Arabic-speaking immigrants in their region.
City Centre Baptist Church, Mississauga, ON
City Centre Baptist Church, under the leadership of Pastor Deric Bartlett, has also felt the need to plant a church with the intention of reaching out to the 29,900 Arabic-speaking peoples living in the Mississauga area (4.1% of the overall population). Pastor Deric sees this as an opportunity to make City Centre reflect the community of Mississauga — diverse and multicultural. These thousands of Arabic-speaking immigrants have landed right on the church's doorstep; City Centre doesn't want to waste this opportunity!
These two churches have great vision and tremendous opportunity. It is our hope that we, as a Fellowship can partner with these churches and help support them in these two exciting projects. Our goal is to raise a total of $60,000 so that we can give $30,000 to each of these ministries.
The goal: $60,000 — $30,000 for each church plant.
Please consider giving toward these important church planting efforts and, in doing so, helping to spread the Gospel to Arabic-speaking peoples in the Oakville and Mississauga areas.