In the Right Place at the Right Time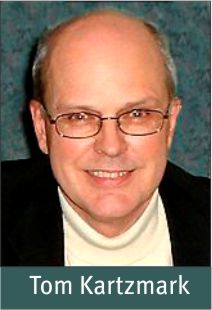 The promises of God meet our needs in fulfilling His will for us and through us, and to mature us. I have learned through this process of God's promises and answered prayer that we are called to work 'with' God, not 'for' Him.
For instance, at one of our year-end board meetings our Associate Chaplain, Larry McConnell, shared a major concern. Larry questioned whether he could continue since his health was declining. We went to prayer.
The next morning, a man knocked on my door and asked, "Tom, do you know anybody that could use a free electric wheelchair? It is in good shape and is worth over $900?" I phoned Larry and told him, "Larry, take this as a hint from God. He has provided a way!" Larry hung this sign on the back of the wheelchair: 'Airport Chaplain Larry's Chariot'. A unique answer to the prayer related to God's will: "...for your Father knows what you need before you ask Him." To ask Him is a must.
What about ministry experiences? "No one can come to me unless the Father who sent me draws him…" My greatest joy is seeing the Father drawing souls to Himself.
An American businessman knocked on my open office door. "I saw your chapel sign. I have only twenty minutes before I need to go catch my plane home. Tell me what do I do? I just found out my wife is having an affair." Prayer reached toward God for the words he needed. We talked and I gave him some material to read on the plane. He emailed to me later to share how he had been helped and how things had improved. The Holy Spirit gives us the wisdom and words to communicate His will.
A passenger from the Middle East came into the chapel and did his Muslim prayers. Later he came to the office door to ask for help. I made it clear to him I was a Christian minister. He shook his hands in the air in agitation and shouted, "I don't care! I need help with a problem badly!" Only God would draw this Muslim to a Christian chaplain. I was able, in the short time he had, to discuss the issue. As he parted I gave him two booklets, both of which clearly presented the Gospel. Later he e-mailed (sic): "…I appreciated the guidance you provided. I found the material very useful and want you to know that situation is much better. By God's support I feel I am getting back in control and on the way to complete healing."
Through my willing surrender and through prayer I am able to be open to God's work of drawing souls to Himself. With humility I can say that I expect His promised resources to faithfully carry out His will.
—Tom Kartzmark serves with Airport Chaplaincy in Ottawa.