Even to Your Old Age...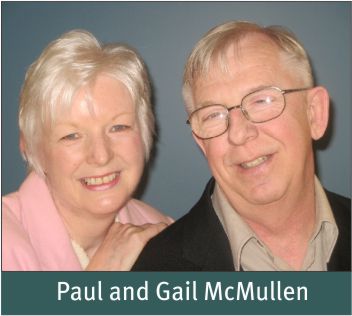 If I had been asked to work or volunteer in a seniors' home twelve or thirteen years ago I would have said, "Have you lost your mind?"
It was a ministry that I had never considered, or ever wanted to consider. As a matter of fact, I was in no spiritual condition to even entertain the thought. But God in His mercy was beginning to shape me for the unknown. At the time I was recovering from a car accident that kept me unemployed for over six years. It was the hand of God, a praying wife, and the local church that were the catalysts that began changing my heart and giving me a vision for the ministry that God was preparing me for.
I began as a volunteer in local nursing homes. Eventually a good pastor friend asked me if I felt I was ready to go back to work. A few short days later I found myself employed at the Harold and Grace Baker Centre in Toronto. I am still employed there, and have since added other homes operated by Revera.
Has God fulfilled His promises? I believe He has. He said, "I will never leave you or forsake you." To that I would like to add "no matter how difficult the road." But one special verse has helped me along. Second Corinthians 12:9, 10 says: "My grace is sufficient for you, for my power is made perfect in weakness. Therefore I will boast all the more gladly about my weaknesses, so that Christ's power may rest on me. That is why, for Christ's sake, I delight in weaknesses, in insults, in hardships, in persecutions, in difficulties. For when I am weak, then I am strong." God always brings good out of our difficult times.
I have seen God's blessings in many ways since beginning this ministry in 2003. It became apparent to me early in my ministry that the best education one can receive, outside of the classroom, comes from sitting beside a resident and learning from them. Their life stories and experiences of war, the depression, and survival, speak volumes to those who wish to listen. Some of the residents who require extra assistance in long-term care have a form of dementia. Their short-term memory may be absent but their long-term retention can be amazing as they recall what life was like in the past. I believe God, in His wisdom, has allowed this.
Consider a hymn-sing or a weekly church service conducted in the home. In some places we use overhead and in others we use large print hymnbooks. I am always amazed at the number of seniors who are able to sing the hymns or recite Psalm 23 from memory regardless of their diminished eyesight, or the book sliding off their laps to the floor. God has given them the ability to recall and retain such precious hymns and portions of Scripture.
It is an honor to be asked by a registered nurse to pray for her section of the home. She put her day on hold, gathered other nurses and personal support workers together, and prayed for the immediate needs and struggles they face on a daily basis.
In each of the three homes I minister in, a memorial service is conducted quarterly to remember those residents who have passed away. It is an opportunity to present the presence of Christ, the only one who can comfort the residents, attending family members, and staff.
Many times I have been asked by a family member to conduct a parent's funeral. The love of Christ and the power of the Holy Spirit have been present to comfort in time of need.
Another important aspect of the ministry is the scripture distribution to the residents and staff. This developed into an email ministry about ten years ago and now reaches twenty five hundred recipients on a weekly basis. If you would like to view the site www.foryourencouragement.com please feel free. If you would like to be on my list please email me at chaplainpm@rogers.com.
Note from the editor: I am including one of the comments, exactly as written, received by Paul and Gail in response to their pictorial Scripture distribution so that our readers understand the impact that this encouragement has on many lives. "Your scripture verses have been a great encouragement to me. it reminds me of the great Love of Jesus Christ our risen Lord. I feel his warmth in my heart each day and I look forward for every weeks verse. God Bless, Devi March 4, 2011."
—Paul McMullen serves with Hospital Chaplaincy in Toronto, Ontario