God's Other Promises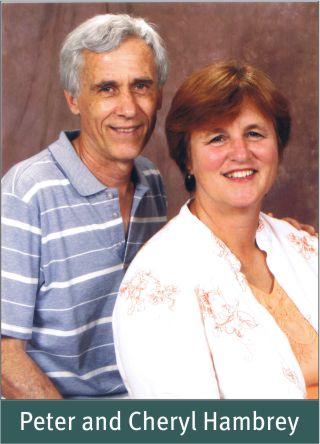 Our expectations largely determine our happiness or satisfaction. I remember an instance not long after we arrived in Almaty, Kazakhstan, when someone shared in a meeting how difficult life was in the city, and that they were having trouble adjusting. My wife and I were taken by surprise – we were delighted with how easy life was. The difference was expectations. The person who stood up to share had expected life in Almaty to be similar to life in the U.S. We had spent eleven years in Pakistan….
Our expectations of the Christian life will similarly influence our happiness. I think most of us privately think (even if we do not say it) that as children of the King, we can expect peace of heart, joy, prosperity, health, and success in life, relationships and ministry. When we do not experience these things we become disturbed, and frequently question either the reliability of God or our own faith.
Some of these expectations are based on clear promises from God. For example, Jesus told His disciples, "Peace I leave with you; my peace I give you. I do not give to you as the world gives. Do not let your hearts be troubled and do not be afraid" (John 14:27 NIV). Our tendency, however, is to take promises that attract us, like this one, and ignore those passages which give the other side of the story. This promise of peace is given in the context of trouble, as we see a little further on: "I have told you these things, so that in me you may have peace. In this world you will have trouble. But take heart! I have overcome the world" (John 16:33). Here Jesus gave us a clear promise of trouble as the background to the peace. Similarly, in John 15:18-21 He warns us about, or you could say, promises us, persecution.
What I find in my life are occasional glimpses of glory, rather than consistent glory. There are the occasional wonderful miracles, but also periods when the heavens are like brass. I find times of peace, but also periods when troubles get the upper hand.
We are currently going through a period of trouble, experiencing troubles both within and without our ministry. Externally there has been an increase of government opposition to religious groups. In August our status as accredited missionaries was removed, so we have had to leave Kazakhstan every month to renew our visas. Difficulties in obtaining appropriate papers meant that we have spent more than half our time outside Kazakhstan. It is challenging to lead and plan ministry under such constraints. A new restrictive law on religion was passed in October forcing each religious organization to re-register under harsher regulations and stringent censorship. The Centre of Hope (a small group and counselling ministry directed by my wife, Cheryl) will not be able to re-register under these conditions and will need to close down by the summer. The International Church will also find it difficult to remain open, although we hope to find a way to do so. Under government directives, newspapers and television stations promote the idea that this new law is needed to stamp out terrorism and the harmful effect of "sectarian" groups. There is much negative talk against evangelicals. Responding to the new environment, the hotel in which we meet has terminated the church's rental agreement.
There are also internal troubles. A disgruntled employee was able to poison the atmosphere at the Centre, which led to the loss of most of the volunteer helpers. Last week the two keen men I have been discipling both announced that they were leaving the country. Then Cheryl's excellent assistant gave notice that she would also be leaving.
While these events have been vying with each other to trouble my heart, I have been studying the book of 1 Peter, written to encourage people who had suffered grief in "all kinds of trials" (1:6). In this book, there is no sense that we should expect to be delivered from such trials; rather, they are presented as something that, by proving the genuineness of our faith, have remarkable benefits when Jesus returns (1:7). Indeed, one of the themes of 1 Peter is the example of Jesus who Himself suffered severely before His glorification. (1:11 etc.)
The promise of trouble is a part of Jesus' teaching that I wish was not there. But it is. Until Jesus returns, we are often going to find His peace in the midst of trouble, not in its absence.

—Peter and Cheryl Hambrey are veteran missionaries with Fellowship International, having served both in Pakistan and in Kazakhstan.