Why Bother With Womens' Ministries?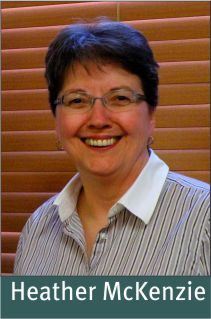 The reason behind Women's Ministries, of course, is found in Titus 2:1–5 where Paul instructs older women to teach younger women. He writes: "You must teach what is in accord with sound doctrine. Teach the older men to be temperate, worthy of respect, self-controlled, and sound in faith, in love and in endurance. Likewise, teach the older women to be reverent in the way they live, not to be slanderers or addicted to much wine, but to teach what is good. Then they can train the younger women to love their husbands and children, to be self-controlled and pure, to be busy at home, to be kind, and to be subject to their husbands, so that no one will malign the word of God" (NIV, emphasis added). That is the first reason for Women's Ministries – it is Biblical.
The second reason takes into account the reality that women are relational and naturally connect with one another. Many women have come to follow Jesus Christ because they were befriended by another woman and were invited to attend a women's activity. Why fight what comes naturally?
Thirdly, by providing opportunities for women to learn together and mentor one another, we protect our pastors and male leaders from falling into some of the pitfalls that can arise when ministering to members of the opposite gender. While this does not always occur, it is a reality that can and does happen, leaving behind a trail of damage to lives, and to the church.
There are five basic steps in setting up (or resurrecting) a Women's Ministry in a local church:
1. Pray that God will lead – this is the ONLY place to begin.
2. Identify the need within the church using surveys, focus groups, talking to the leadership.
3. Identify the audience – are they seniors, young moms, career women, etc.? There is no point in planning activities during the day, for example, if most of the women work outside the home.
4. Develop a team of women who are passionate about ministry to women, spiritually gifted and willing to commit their time and energy. It is essential that you have all three of these qualities – if you have passionate and gifted women but they don't have time to share the workload or get to meetings, you will have a very frustrated team.
5. Pray together as a team and create a purpose statement that is short and easy to remember. Then establish the roles and responsibilities of each member of the team.
Finally, a few words of advice –
a. Be purposeful and clear regarding each activity: Is it for creating community within the church? For reaching friends, family and neighbours? For discipleship? Spiritual development?
b. Start slowly – don't bite off more than you can chew.
c. Have a balanced ministry. For example, have activities that provide opportunities for outreach, create a sense of community, ensure spiritual growth and develop women's gifts.
d. Communicate in every way possible. We need to hear things many times and in different ways for them to really register.
Oh, yes—and call on Heather McKenzie at Connected Women if you need advice, coaching or for consultation services. Also check out www.connectedwomen.ca for resources, speakers, musicians and Bible Study materials that you can borrow for a small fee. Plus, you can send one or more of the team to the Women's Ministries Institute (www.womensministriesinstitute.com). This is a program of study where women are equipped for leading as well as for growing spiritually.
Heather McKenzie is Director of Connected Women, a ministry of the FEBCentral Region. She works with Fellowship Churches in Ontario to encourage and develop leadership among, and ministry to, the women of The Fellowship community.